Riley - Woods
This GEDCOM was created using
PhpGedView 4.3.0 svn
on
11 September 2011
Individuals
Males

1161
52.09%

Females

1059
47.51%

Total surnames
Families
Sources
Media objects
Other records

9

Total events

2040

Total users

30




Earliest birth year
John Hobbs Adams ‎(I164)‎
Birth

1647

Fairfax, Virginia, USA
Death

29 January 1727

‏(Age 80)‏

Stafford, Virginia, USA
Latest birth year
This information is private and cannot be shown.
Earliest death year
Dudley Digges ‎(I317GM)‎
Birth Chilham, Kent, England
Death

18 March 1639

Chilham Castle, Chilham, Kent, England
Latest death year
Florenda Cayubit Severino ‎(I1186)‎
Birth

13 April 1975

39
Death

14 February 2014

‏(Age 38)‏

Hinunangan, Southern leyte, Philippines
Person who lived the longest

113

Elizabeth Lettie Nelson ‎(I167)‎
Birth

between 1754 and 1755


Death

about 1867

‏(Age 113)‏

Oven Fork, Letcher County, Kentucky, USA
Average age at death

61

Males: 60 Females: 62
Family with the most children

13

Isaiah Hayton + Polly Spears ‎(F77)‎
Marriage

24 January 1798

Washington County, Virginia, USA
Average number of children per family

1.95
Most Common Surnames
ALLEN
,
ARTRIP
,
BOATRIGHT
,
CARTER
,
FULLER
,
HAYTON
,
NEWCOME
,
POE
,
RILEY
,
SMITH
,
STALEY
,
SWAILS
,
WEBB
,
WHITE
,
WOODS
Welcome to Your Genealogy
3 September 2011
- 1:54:16pm
The genealogy information on this website is powered by
PhpGedView
. This page provides an introduction and overview to this genealogy.
To begin working with the data, choose one of the charts from the Charts menu, go to the Individual list, or search for a name or place.
If you have trouble using the site, you can click on the Help icon to give you information on how to use the page that you are currently viewing.
Thank you for visiting this site.
| | | |
| --- | --- | --- |
| | This GEDCOM's Favorites (3) | |
19 August 2019
- 9:47:50pm
Hit Count: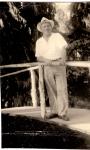 Riley, Joseph Clay
View Person -- Joseph Clay Riley (I47)
Note:
This picture was taken at Sunken Garden in St. Petersburg FLorida. Joseph and Louise were vacationing here on ther way to North Ft. Myers Florida. Where he acquired property to retire on somem dae He was later killed in a train acident in W. Va.
| | | |
| --- | --- | --- |
| | RSS Feeds - Not Logged in | |